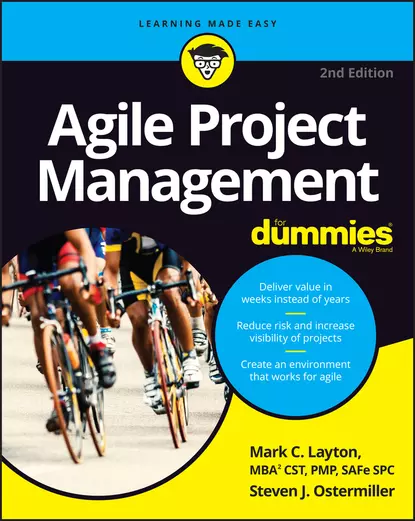 The book «Agile Project Management For Dummies» is a beginner's guide to Agile project management, written by Mark Layton. The book aims to provide readers with an understanding of Agile project management methodologies and how they can be applied to various types of projects.
The book covers the fundamental principles of Agile project management, including Agile values, principles, and practices. It explains how to create Agile project plans, manage projects using Agile techniques, and track progress using Agile metrics. It also covers how to manage risk, communicate effectively with team members, and ensure that Agile projects are completed on time and within budget.
Throughout the book, Layton uses practical examples and case studies to illustrate key concepts and techniques. The book is also filled with tips, tricks, and best practices to help readers get the most out of Agile project management.
«Agile Project Management For Dummies» is a useful resource for anyone who wants to learn more about Agile project management, including project managers, team members, and stakeholders. It provides a clear and concise introduction to the world of Agile project management and can help readers get started with Agile project management quickly and easily.
We are sorry that this post was not useful for you!
Let us improve this post!
Tell us how we can improve this post?